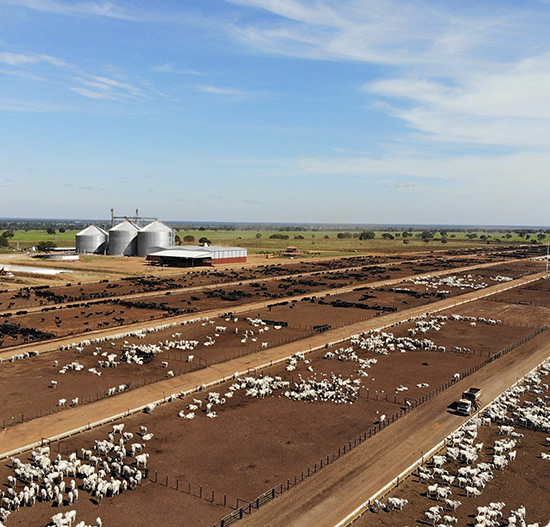 Cattle
Nova Piratininga is recognized for the animal breeding and fertility of its cattle, with the use of state-of-the-art technology for the improvement of the Nelore and Angus breeds, and for the expressive results in meat quality and cattle productivity.
The farm has reached excellence in the complete cycle, with breeding, backgrounding, and fattening of the herd – around 120 thousand head of cattle, of which 60 thousand in reproductive age.
The company has one of the largest FTAI (fixed-time artificial insemination) programs in Brazil, presents a high pregnancy rate and is among the first in number of inseminations of the Angus breed.
The agricultural undertaking is characterized by excellent practices for herd traceability and today 100% of the cattle have been tagged, via a microchip controlled by management software.
To achieve outstanding results, Nova Piratininga also relies on a highly qualified team, with the implementation of crop-livestock integration systems (CLI), besides the use of high quality nutrition and rigorous application of health programs.